Does creating sales posts for social media put you in a total funk?
Do you think selling to your subscribers will send 'em running?
Wanna learn how to do promos from a place of authenticity and alignment?
This free live 30-minute masterclass is for you!
STOP BLOCKING YOUR FITNESS BIZ GROWTH
Not promoting your offers is holding you back from reaching epic goals. Your ideal clients are out there – waiting to work with you. But they won't join if you don't tell them how to do it.
Ready to ditch feeling sucky about sales and get confident with promoting your offers?
To get more clients (and enjoy doing it!), you've gotta change the way you look at selling. If you keep fighting against promoting your brand it's only going to get harder.
What you resist… persists.
Learn how to sell your services in a way that makes your leads jump straight in and feels good AF for you too!
It's time to get those freakin' awesome feels about selling with my High Vibe Sales Strategy!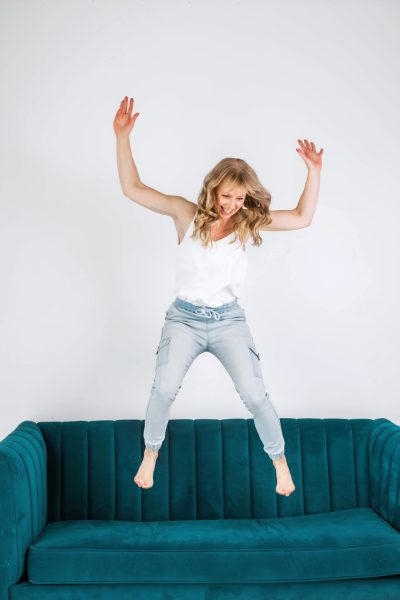 Over half an hour you'll learn:
You'll wanna join this masterclass if:
What if you're not in the fitness industry?
All good. You'll get loads out of this too as long as you run a service-based business.
High Vibe Sales Strategy is all about empowering you with a deeper understanding of the sales process and the mindset you need to love selling your stuff.
Ready to connect with your clients on a deeper level and create offers they can't resist?
Don't miss out on this opportunity to transform your sales process and knock out the obstacles to your business growth.
Join me to discover my High Vibe Sales Strategy and start selling with confidence!
Register now to grab your spot.
Can't make it on the day? Register to get a copy of the replay!
IMPORTANT DETAILS
When: 10am AWST, Tuesday 4th April 2023
Where: Online via Zoom (watch your inbox for the link)