Christmas Crunch: How to conquer the festive season
Ho Ho Oh No.  It's that time of year.
Whether you're already laying out your tinsel or pretending it's still July – Christmas is sneaking up on us.

Want to finish this year feeling like a business champion? Use these six smart tips to keep calm and ditch the sillies.
Calendars are your best buddy.Start mapping out your end-of-year staff celebration (party of 1 for me lol), closure dates and changes to operating hours. Then schedule emails and posts to inform your audience about your downtime. Also, schedule your social media posts to be published when you're away so you can take off your business owner cap for a beat and just be you.
Organise your holiday specials. Christmas puts people in the mood for spending money. Start letting them know about your offers whether it's a membership voucher or a summer training program. It doesn't have to be a fancy marketing campaign either – text messages work fabulously during December because everyone is time and energy poor. Simply create a landing page for your promotion then send them an SMS with a few details and the link.
Remind your audience to stay on track. Enjoying ourselves is often mistaken for saying yes to eating all the food and ditching any movement. Publish content in November and December about how hard it is to kickstart habits when you completely stop doing them. Help guide them on what balance looks like during the silly season, so they don't have to start all over again next year.
Host an open day. Help potential clients feel more comfortable about checking out your business by opening the doors to anyone who wants a peek at your facility. Offer door prizes such as a three-month membership and ask for donations from surrounding businesses. Remember to keep the kids happy with a small freebie like a bouncy ball.
Assess your gear. January sales are the perfect time to upgrade your equipment. Get ahead by looking at what needs replacing or repairing now, then write a shopping list. You might discover you've hardly used a particular machine or piece of equipment during the past year. Taking stock of what's been working and what hasn't, allows you to either switch up your programming or get some new gear to help your clients get optimal results.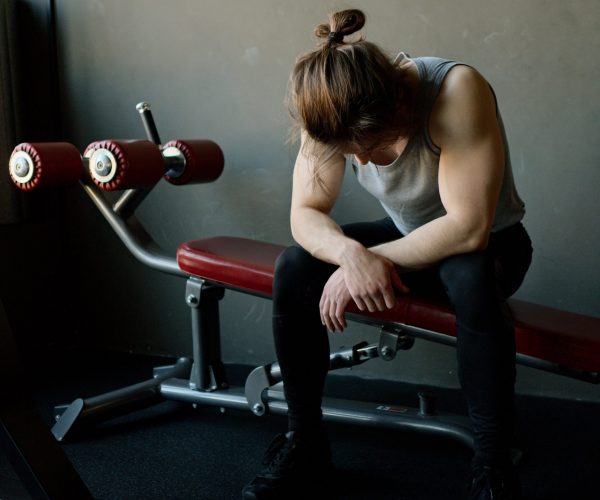 With many people going on holiday, it's a tough time to boost sales. But it's not impossible. Try one of the ideas below (or all of them if you're keen!) to get more sign-ups.
Create a January program dedicated to your target audience. If they're all strapping into a seat on a plane and spending weeks away from home, write a program for keeping fit while on holidays. If you're targeting parents, they're going to need a flexible program to fit around entertaining and taxiing kids.
Make sure your specials aren't just dedicated to new clients too. There's nothing worse than being a loyal client and seeing all the good stuff go to the newbies. Find a way to give more to your existing clients and they'll love you for it. They may even bring in new clients via friends and family because your offers, value and customer service are so darn good.
Set up a cross-promotion with related businesses. Contact your local physios, nutritionists and beauty clinics to see if they'd like to create a package deal to attract more clients.

Along with mastering the holiday season, here's a bonus tip to give your audience (and it's way cooler than the pair of woolly socks stuffed in their stocking).

Help them handle awkward conversations. I was a vegetarian for nine years and copped a whole lot of unwanted, uneducated and downright rude comments. Your clients will be hanging out with family and attending events, so they're likely to hear many comments about their diet and training that are less than helpful. Support them through these stressful situations by giving them tactics to shut a conversation down.

(My favourite moment was serving vegetarian food at our wedding, so all the meat eaters had to chow down or go hungry. They reluctantly admitted the food was delicious and stopped banging on about how we only ate salads. *Cue smug smirk*)

The end of the year brings a sled full of emotions – reflection on how it went often leads to satisfaction, regret, gratefulness, or a combo of all three!
We experience worry or excitement about what's coming up.
We're conflicted over a desire to bring the family together with the reality that some people are just better off far apart.
So take that smart step and give yourself space to deal with it all by getting your business sorted now. Your audience and December you will thank you for it.