Fading out or firing up: capturing more leads in February
Oh, those darn New Year's resolutions.
People make them.
People break them.
Then they're stuck feeling more frustrated than they were in December.
So how do you help your audience to start over?
Tell them Feb is NOT the end of the year. Or the end of the road.
Just because they haven't hit their big goal (or any small targets) doesn't mean they should throw it all in and become a couch slug.
Depending on your audience February brings different emotions:
Parents are worrying about how their kids are settling into school while revelling in the freedom of no kids at home. Or they're back at work, doing the school drop off/pick up dance around work hours while trying to cram in quality time and get all the house stuff done. (Sheesh it's a lot, right?)
Corporate workers without kids might be heading on holidays now. Without school holiday restrictions, they're making the most of cheaper airfares and accommodation. They'll be worrying about indulging too much on holidays while telling themselves to just enjoy the moment. Plus, they've got the bonus of no kids disturbing their flight. (Take me with you!)
Hospitality workers have made it through the Christmas, New year and January craziness. They're exhausted and glad for a little quiet. But after the last two years, they don't want work to be too quiet either. Conflicted much?
Whoever you're wanting to work with, it's vital to know where they're at.
So, take some time to think about what they've been through over the past few months. Make a list of emotions they're feeling and significant events in their lives.
Then it's planning time.
How you can reengage them and get them through your door?
First (and always) acknowledge that it's okay to be where they are now.
I'm not the kind of marketer who will tell you to make your audience feel wretched to get them to buy. Nuh-uh, not my style.
Forgiveness is huge when it comes to boosting motivation.
And it goes oh so nicely with the word February. Forgiveness Feb – where you give yourself a break. Sounds good to me.
Next reassure them that just because they haven't leapt 278 hurdles or slam-dunked their goal, doesn't mean it'll NEVER happen.
You've got to get them excited. Reignite their new year energy.
Then you tell them a story. A tale of how they came to you, ditched their old habits and became the person they want to be.
Now that's a pretty compelling message.
Far more powerful than offering a 5% discount.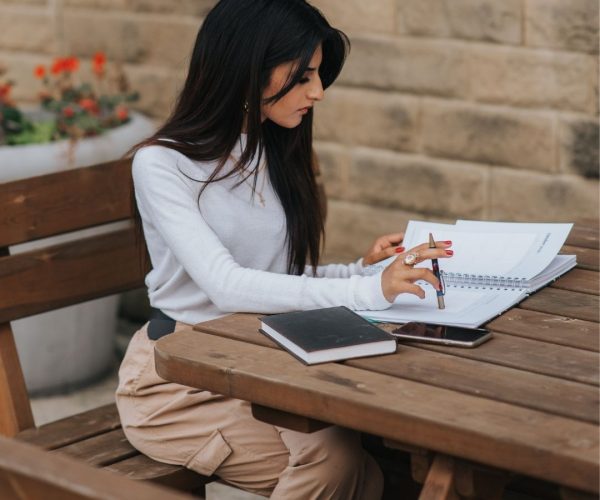 Easy Peasy Content strategy
Prompting your audience to take action needs more than one Instagram post. You're gonna need to build strategy. (It's not as scary as it sounds.)
Creating a strategy starts with looking at your marketing assets – your website, social media pages, accounts and groups, and email list.
Decide how hard you want to go at this campaign and then plan out content for each of your marketing assets.
It might look a little like this:
Website – 2 blog posts per month
Social media – 3 posts per week, (1 informative, 1 entertaining, 1 promo)
Email list – monthly newsletter and a monthly promo
See?
Nothing to be afraid of.
Now I bet you're thinking but how the heck do I find time to do all that?
You don't.
Write the blog post at the start of the month.
Take two small paragraphs from it to create two of your social media posts. (Have four to five promo posts you can recycle every month too.)
Promote the blog post in your newsletter.
1 blog post = 2 social posts and 1 newsletter
A third of the work.
Now, create templates for your promos so they all look, sound and feel the same. Just drop in fresh images and words each month.
Then use the same content from your social media promos to email to your list.
Tada!
Content creation the easy way.
Don't make it harder than it needs to be.
Once you get the hang of all that and you're cruising, then you've got more time and energy to get creative with your email list. Maybe share a client success story or a Google review you received.
But start with the basics first to get your audience fired up in Feb!