TAKING YOUR BRAND FROM NAH TO HECK YEAH!
From epic sales pages to feel-good emails, I write them all. (Plus a bunch more.)
Check out my portfolio to see some of my past projects and what I could create for you.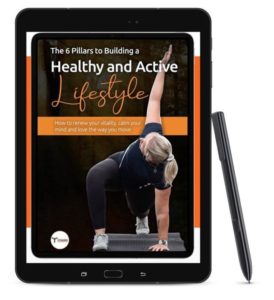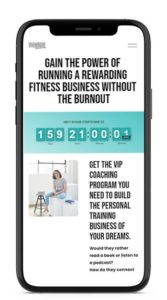 What is Brand Message Coaching?
As your Brand Message Coach, I teach you how to plan and write content to attract your ideal client. My coaching sessions are designed to get you ultra-clear on the actions you need to take and WHY you need to do them.
Working with your dream client doesn't just magically happen.
You've gotta know who you're talking to.

You need to plan

how

to talk to them.

You've gotta get the conversation going.
I guide you through each step so you end up with loads of confidence, know-how and templates to master your marketing.
How did I become a Brand Message Coach?
While providing copywriting services over the last five years for my fitness and wellness clients, I found myself teaching them along the way. Guiding them on how to plan out their launch, nail their brand personas and so much more. After each project, my clients left with a rock-steady attitude about planning out their marketing.
I was doing waaayyy more than just copywriting.
With each new project, I started adding more and more guidance until I realised I wasn't allowing enough space for me and my clients to really dig into what they needed to know.
So I started adding coaching sessions to my copywriting projects.
And Ta-Dah! Not only did we make serious progress on boosting their marketing knowledge, but we also refined their strategy too – making writing for them as smooth as a Granny Smith apple's bum. 
Plus, I found out I freakin' loved it!
Empowering people simply by sharing my knowledge is pretty darn cool.
And seeing them smash their fitness biz goals gets me yelling F*ck yeah!
LIKE A GOOD SPORTS BRA...
I'm here to help you. Sure, I love it when I write a cracking line.
But my role is a heck of a lot more than that.
I care about your success.
Even after a project is finished, I check in with my clients and cheer them on.
Let's join forces.
Running a business is tough. It takes grit and determination.
I've walked on fire (literally) so you won't find me running away from problems.
Plus I'm a mum to three smart kids who challenge me every darn day.
Whatever I'm doing, I give it my all and I get the job done.
I take deadlines seriously. If you're extra lucky, I might deliver your project a little early. Although life may throw a right hook or a jab my way, I'll keep you updated on where your project is at.
Every project is like sparring – we both need to get in the ring for it to work.
If you're able to fire revisions back to me on time, we'll smash through it.
Why hire me for your writing project?
Not only do I write about health and fitness, I love it! I get excited about the latest scientific studies on nutrition. I'm super curious about the latest fitness gadgets. 
Yoga, meditation and massage? Yes please! If you need a writer who knows a barbell Russian deadlift from a single-leg hip thrust, you found her.
Copywriting involves a lot of research.  We spend hours digging around on the web and asking people questions. It gets pretty laborious if you don't have a little curiosity.
So, yes, I'll admit to peeking over the fence to see what the neighbours are up to.
Ask any decent writer and they'll agree, it's not snooping, it's research.
It's also important to be a dedicated reader. Reading teaches you all the tools you need to be a skilled writer. From fantasy fiction novels to SEO blog posts, I'm always reading.
Using words to sell requires some key skills and I've got them. 
I promise to listen to your needs and find out what's important to you.  Discovering what your customers want comes next.  From this, I'll create targeted writing to help you reach your marketing goals.
Name: 
Kara Stokes
Available as a speaker and podcast guest for everything related to writing, fitness, health and wellness. Also open to collaborations with like-minded brands and guest blog posting opportunities.
A little about me:
As a business owner and mum of three kids, I look after myself by doing yoga and resistance training. My happy place is the beach, floating on the ocean rejuvenates my soul. I chose my niche because I love working with brands who support their clients to build healthier lifestyles and find happiness.
Only the three photos below of Kara Stokes may be used for media features.